About TIEC
Dates 2015 / 2016
Dates 2014 / 2015
Dates 2013 / 2014
Dates 2012 / 2013
New Posters 2012
The new posters 2012
After many years with the same design for the posters and postcards it was time to create something new. And here is the result. We changed the name from "The English Club" to "The International English Club" and I did the new posters. Now the gentleman with the bowler hat and the moustache is the new face of the club. Here I present the first 3 posters for the autumn season 2012.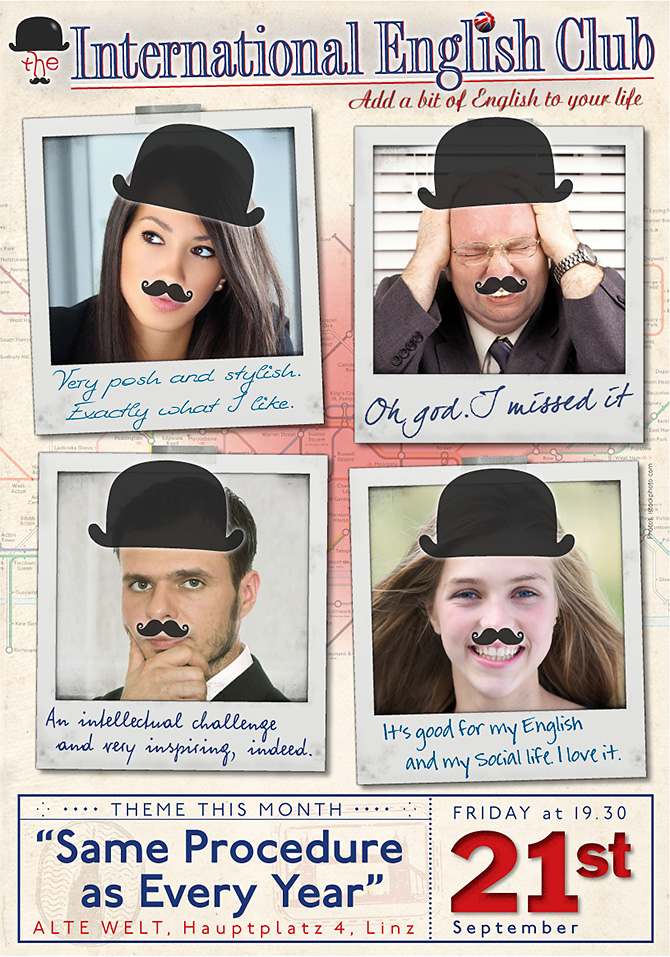 Below you see poster number 2. For the dates to come I intend to add new polaroids and quotes.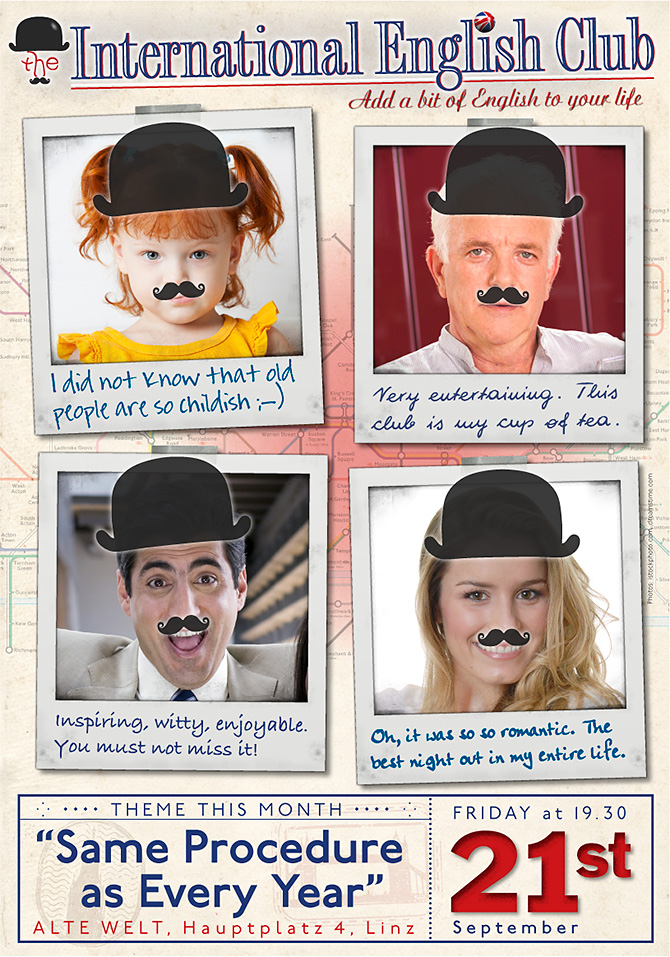 Finally poster number 3 which was actually the first of the designs. If you want to be on one of them in the future, let us know. Wash your face and brush your teeth and we wait for you with the camera.